Discover the Benefits of Giving Wisely
For information about any aspect of giving, please contact: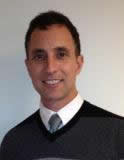 Ron Fleury
Director of Development
Phone: (860) 570-5270
rfleury@foundation.uconn.edu
By visiting this website and making a contribution, you can help support so many of our essential and important educational missions. With a single donation you can assist the poor or under-served through our clinics, bring world-class speakers to our campus, enhance the use of technology in and out of the classroom, and will certainly help us offer a higher-quality educational experience to our students.
Through planned giving a graduate or friend can leave a legacy that will have a lasting impact on the School. There are a number of different opportunities for making a gift to the Law School, including cash gifts, pledges, charitable gift annuities, and other options. Please contact us for any additional information.
A planned gift benefiting the UConn School of Law can support the many essential and important programs that make our Law School so special. For example, in addition to providing funds for the school's general use, you can assist the poor or underserved through our clinics, provide scholarship support for deserving students, bring world-class speakers to campus to enrich debate and learning, or enhance funding that helps us attract and retain a first-rate faculty.
In other words, you can leave a personal legacy that will have a permanent impact on the school, its students and our society. There are a number of ways to carry out your wishes, and this is a good place to start.